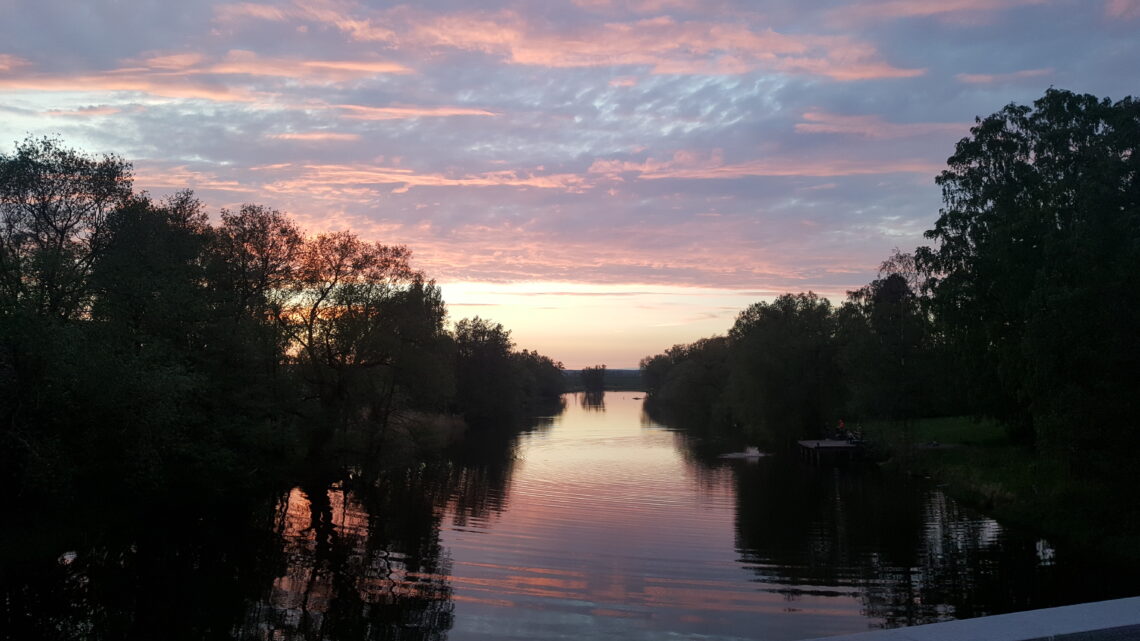 När jag frilansar så skriver jag en hel del olika typer av texter. Väldigt många av texterna handlar om online casino, både casinospel generellt och specifika spelföretag. Personligen är jag inte det minsta intresserad av själva spelandet eller bettandet (även om det verkar vara en mycket populär källa till underhållning), men det finns andra aspekter som ibland drar till sig min uppmärksamhet. Ta en titt här för att se ett företag som verkligen har fångat mitt intresse. Enligt all research jag har gjort, anstränger de sig mycket för att hjälpa olika miljöprojekt. De verkar dessutom ta bra hand om sin personal, vilket alltid är en positiv sak.
Jag imponeras starkt av företag (och enskilda individer) som använder sina pengar och sin "makt" till att göra nytta i världen. En kväll satt jag länge och läste om Mr Green och de miljöprojekt som företaget är eller har engagerat sig i – inte för att jag just då hade en uppgift att skriva, utan för att engagemanget är intressant och beundransvärt.
För ett par år sedan drog Mr Green igång "Clean the Sea"-projektet tillsammans med The International Ocean Institute och Maltas Universitet. I projektet involverades Mr Greens anställda och universitetsstudenter från både Malta och Storbritannien, som städade bort plast och annat skräp från stränderna och Medelhavets vatten runt Malta. Deltagarna i projektet samlade också in information om havets allmänna mående, mikroplaster och var skräpet samlas och kommer ifrån.
Förra året blev Mr Green officiell sponsor av ÖTILLÖ VM och ÖTILLÖ Världscup. ÖTILLÖ och swimrun är en uthållighetssport där deltagarna både simmar och springer ett lopp längs en förmarkerad bana mellan öar eller sjöar. Sporten föddes i Stockholms skärgård och utvecklades ur en lite galen utmaning mellan vänner. Numera arrangeras lopp och mästerskap världen över. Gemensamt och centralt för alla lopp är den slående vackra natur med fantastiska vyer som deltagarna får uppleva. Tänk dig Engandin i schweiziska alperna, Kroatiska Hvar och Medelhavet eller Scillyöarna i Atlanten, i kontrast till Utö och Stockholms skärgård. Inför varje ÖTILLÖ-tävling runtom i Europa hålls lokala städkampanjer för att belysa hur mycket plast och skräp som egentligen hamnar i naturen – samtidigt som man då städar upp. Vad jag förstår så är dessa städkampanjer tänkta att vara en förlängning av det ursprungliga "Clean the Sea"-projektet.
Hur underbart är inte det? Det är precis sånt här jag gillar. Här fokuserar man inte på hur hemskt allt är och hur världen håller på att skräpas sönder i sin undergång, eller hur en mystisk "någon annan" måste göra nåt åt saken. Här tar man aktivt tag i sådant som behöver tas tag i. Man tar sitt ansvar och gör något. Istället för att tänka med rädsla och panikartat slänga ur sig ett par punktinsatser, så ser man till att göra något roligt. Man implementerar verklig nytta i andra aktiviteter och gör det naturligt. Det är precis så man ska göra för att något ska bli hållbart och genomförbart.
Jag är imponerad av Mr Greens engagemang. Det är sånt här som får mig att vilja stötta dem. Nämnde jag att som anställd hos Mr Green kan man få en månads betald ledighet per år för att delta olika miljö- och välgörenhetsprojekt? Det är lite dags att skicka in en spontanansökan, eller hur?