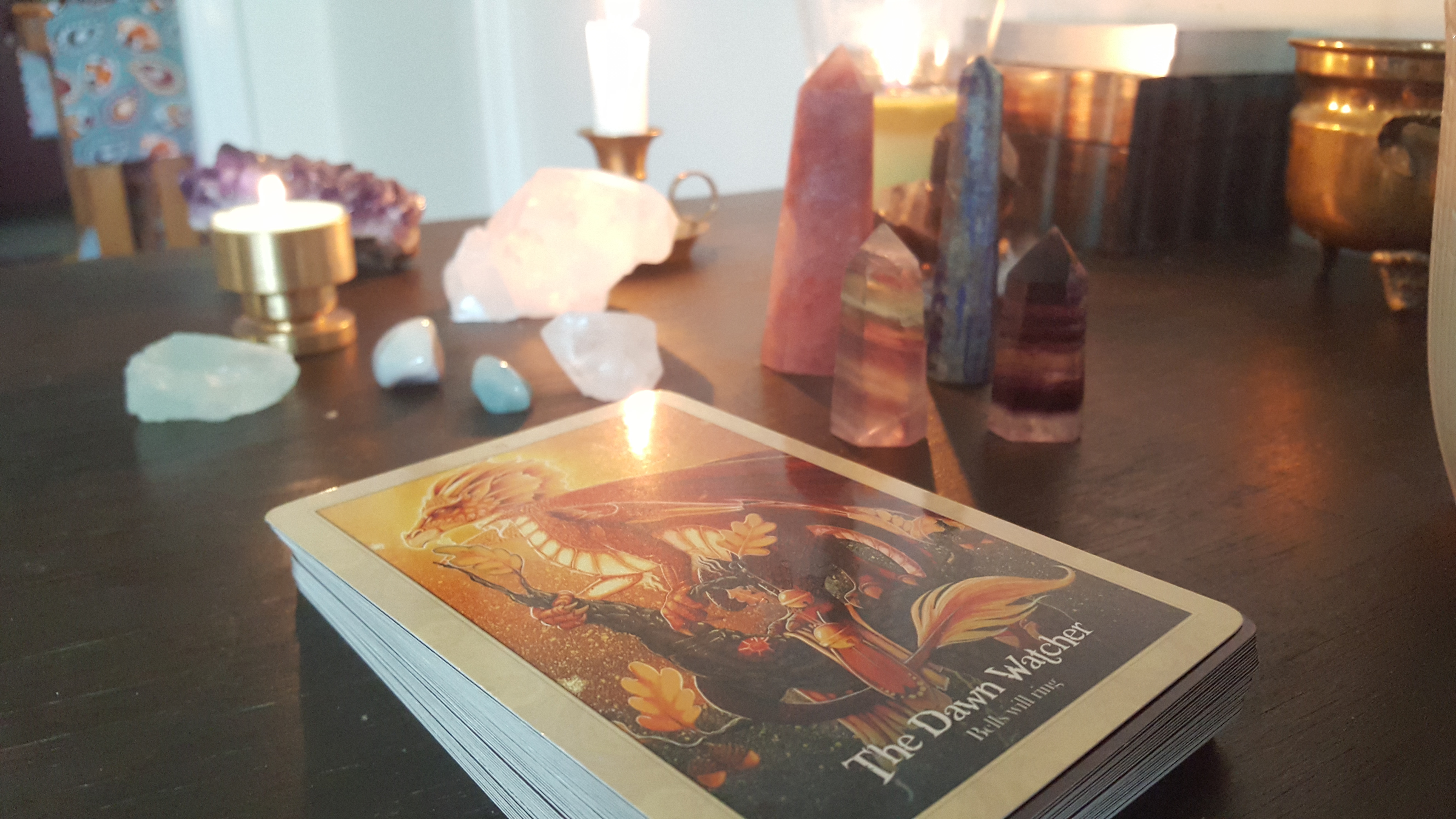 Knastrande, sprakande ångest
Inlägget innehåller reklam genom annonslänkar för Bokus.
Med ett sprakande ljus och alla mina favoritkristaller framför mig, känner jag mig lite smådesperat och i akut behov av svar. Just nu, direkt och på en gång.
Det har visat sig att denna nymåne inte alls blev så produktiv och professionell som jag hade planerat. Min svacka skulle jag ju vända nu. Dela med mig av bra och upplyftande information till andra, skulle jag ju göra nu.
Istället har ångesten, likt det där ljuset på mitt bord, knastrat och sprakat i mig mest hela dagen. En liten låga – tillsynes harmlös, med sitt falska mysfaktor och dova ljud – sitter det där, mitt i bröstet, och flammar envist. Jävla träveken och påhitt.
Tvådelad, är orsaken till dagens envisa sprakande. Ett dilemma och ett kraftigt avtagande mående.
Måendet skulle skulle vända och bli tilltagande samtidigt som månen, det hade jag ju planerat. Dilemmat existerande inte förrän nu.
En vän gav mig healing och gjorde en chakrabalansering. Tack, det behövde jag.
Men kaoset innanför kvarstår. Den tornadon släpper inte så enkelt. Det finns ett akut behov av svar. Av hjälp. Akut, så akut att jag vill skrika ut min frustration och hjälplöshet.
Så jag vänder mig till utomstående, okända människor. Jag frågar om hjälp att tolka universums tecken, för jag själv hör inget alls, när jag inte kan släppa kaoset. Det vet vi sedan förut.
Inget svar.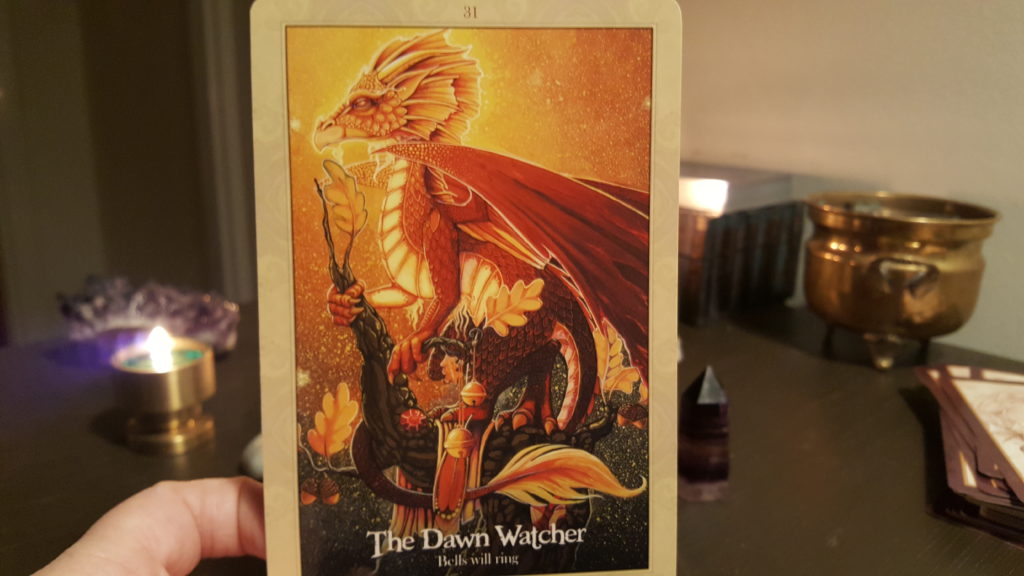 Okej. Jag får kolla med mina egna guider, jag frågar universum själv då. Jag dras till kortleken som har varit min favorit ganska länge. Hinner knappt blanda kortleken förrän ett kort flyger ur. (Ja, det är verkligen såhär dramatiskt när min ångest härjar och jag är desperat att hitta vägen ur den.)
The Dawn Watcher.
Den står där och vaktar. Väntar. Lyssnar och känner av. Tålmodig och säker. Väntar.
The bell will ring. Det är bara en tidsfråga. Lita på att det kommer ett tecken. Du kommer att veta. Du är inte ensam. Tecken kommer, så lyssna noga.
Ekollon och ek spelar en mycket viktig roll i det här kortet just idag.
Och vad säger Solögas bok "Växternas språk" om det?

Vad ska vi dra för slutsatser av det här då?
Jag ställde frågan till mig själv, men det visade sig att svaret också berör den som läser.
Det är nymåne. Nystart av alla de slag.
Det är lite stökigt just nu, vårstädning verkar det som.
Vi gör bäst i att tro på våra förmågor och lita på att
vi kommer att veta när det är dags att agera.
Ha tålamod, njut av våren.
Välkommen till röran.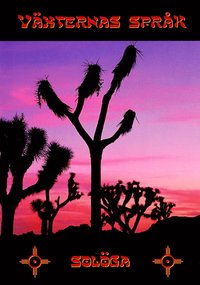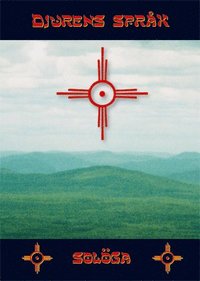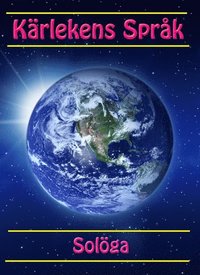 Klicka på bilderna för att komma till Bokus beställningssida för resp. bok.