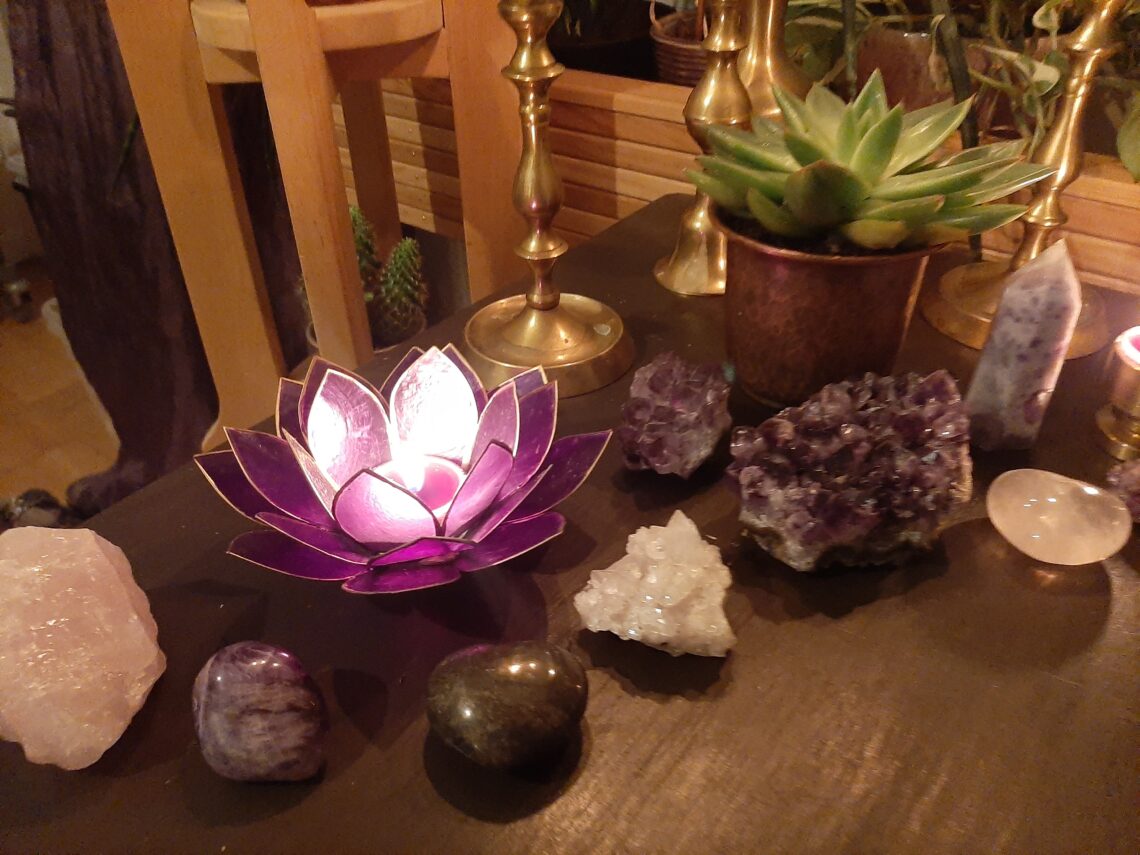 Ångest eller "övernaturlig attack"?
Det är nu ganska många år sedan jag insåg att allt jag känner hör inte till mig. Det var under den period som jag betraktar som min dark night of the soul (2013-2015) som jag upptäckte att inte alla känslor jag känner är mina. Snabbt förstod jag mig att jag ofta plockar upp andras känslor och känner dem som mina egna, att jag är empat. Jag upptäckte också att jag kan känna av energierna i en plats eller byggnad.
Min väldigt utbredda ångest försvann nästan helt när jag fattade att inte allt var mitt. För min kropp tolkade ofta andras känslor som ångest och obehag, oavsett vad den ursprungliga känslan egentligen var. I takt med att jag lärde mig att hantera min förmåga bättre, så lärde jag mig också att känna igen skiftningarna i andras känslor och energier. Jag lärde mig att skydda mig bättre och att inte hänga kvar vid det som inte är mitt ansvar, utan låta det flöda. Den ångest som är kvar och gör sig hörd, är oftast min egen.
Numera kan jag känna av energier på avstånd också, om jag tonar in mig eller om något är riktat mot mig. Det sistnämnda visar sig oftast genom att jag känner ett behov av att höra av mig till ungarna och fråga hur de mår eller swisha dem pengar (vilket kan resultera i sms som ber mig sluta läsa tankar, samtidigt som det tackar för pengarna och avslöjar att det fanns planer på att be om matpengar).
Igår var jag med om en upplevelse som skulle klassas som en så kallad "övernaturlig attack" (psychic attack). Jag är obekväm med termen, eftersom det ofta tolkas som att det handlar om svart magi, demoniska entiteter eller andra sorters onda varelser. En "övernaturlig attack" kan visserligen vara förbannelser eller andra sorters illvillig energi, men i de allra flesta fall handlar det om att någon fokuserar sina negativa tankar och avsikter på en.
Igår blev jag oense med en person på internet och efter vi hade avslutat vår dispyt, så dröjde det inte länge förrän jag fick kraftiga ångestkänningar. Det här var ångest som kom från ingenstans, utan att jag hade de vanliga tankarna och känslorna som brukar höra till min egen ångest.
Jag blev medveten om att personen som jag hade diskuterat med satt och aktivt projicerade illvilja mot mig, som då visade sig som kraftig ångest hos mig. Jag satte upp energimässiga skydd, i form av gudomligt ljus, spegling och ängla-armé. Jag blockerade personen och skapade fysiska skydd med hjälp av ametister och labradoriter. Det tog nog inte ens tio minuter innan ångesten hade avtagit helt och personens energier inte hade tillgång till mig mer.
Det var en väldigt lärorik upplevelse. Får mig att fundera, hur mycket av all ångest och negativitet vi upplever, egentligen är andras negativa fokus på oss?