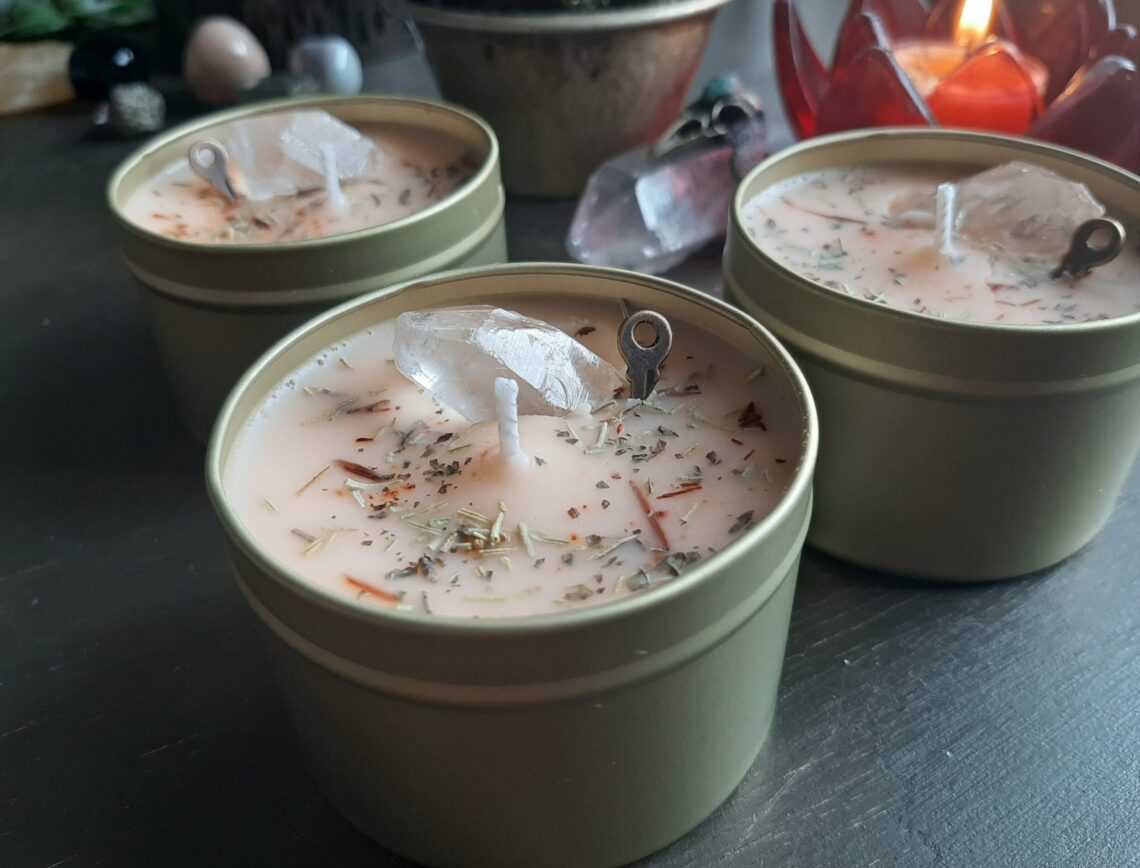 Just nu verkar det finnas väldigt många som känner att de sitter fast i sin situation och inte vet hur de ska komma vidare. Och det blir ju lätt så, man har svårt att se utvägar och man oroar sig för hur det kommer att bli och man sitter bara fast. I såna lägen kan det vara skönt och nyttigt att ta till lite ljusmagi och låta universum sköta saker.
Första gången jag gjorde en Open the road-ceremoni var i mitten av februari 2019. Jag hade inga pengar och såg inga möjligheter att komma någonstans med mina funktionsnedsättningar och brist på allting. Jag hittade information på internet och rådfrågade en erfaren häxa. Sedan gjorde jag som jag oftast gör, och kombinerade den kunskap jag fått med min intuition och gjorde lite ljusmagi. Det tog inte ens två veckor efter ceremonin förrän jag hade skrivit kontrakt på en bättre och billigare lägenhet. Första veckan i mars skrev jag kontrakt på en timanställning och sedan rullade det bara på, saker lades på plats och nya vägar i livet öppnades.
Jag har gjort samma ceremoni på andra några gånger, ofta med en liten personlig vinkel för just personens situation. Enligt den feedback jag har fått, så har magin även fungerat bra för andra. Man har hittat utbildningar och jobb, man har fått inspiration och mod att göra förändringar i sitt liv och framför allt så har man förstått både sin egna skapande kraft och hur oro och stress i sig skapar hinder.
För att kunna hjälpa fler att komma ur situationer som känns hopplösa eller att hitta vägar de inte ser än, så har jag skapat ett Open the road-ceremoniljus i samma utförande som mina övriga ceremoniljus/spell candles. Ljuset är anpassat så att det kan användas utan några förkunskaper precis lika väl som att de kan användas vid en mer komplicerad ceremoni av en erfaren person. Som med mina andra ceremoniljus, så följer det med en liten instruktion för hur man kan få ut det mesta av ljuset.
Ljusen finns tillgängliga i webbshoppen. Under midsommarhelgen (sommarsolståndet, nymånen OCH solförmörkelsen!) får man dessutom 15% rabatt med koden MIDSOMMAR20 när man handlar på kirsi.se/shop (gäller på ordinarie pris, fram till och med 21 juni 2020).